Luego de varios días de suspenso y dudas, se confirman las sospechas de que el sistema de pagos llamado Liberty Reserve, una compañía de Costa Rica, fue clausurado y sus dueños arrestados por "Lavado de dinero", bajo la autoridad de la corte "U.S. District Court for the Southern District of New York", en EEUU.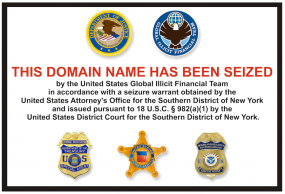 Liberty Reserve es una compañía, no muy distinta a Paypal, que permite transacciones entre usuarios, y que cuya principal diferencia con el previamente mencionado es que las transferencias de Liberty Reserve son irreversibles[1], dando cierta tranquilidad a los vendedores y permitiendo transacciones en mercados mas diversos. Además, LR provee un cierto nivel de anonimato, lo que fue aprovechado en el pasado para comerciar con tarjetas de crédito robadas [2], entre otras cosas.
Los fundadores, ex ciudadanos de EEUU, ahora ciudadanos de Costa Rica exclusivamente, son acusados de lavado de dinero, pero aún no han sido extraditados ya que EEUU no tiene un convenio con Costa Rica para facilitar el proceso. Uno de los fundadores, es también acusado de haberse casado para obtener la ciudadanía, pagando a su esposa $ 800.000 para que se casase con él.
Mucha gente compara LR con Bitcoin, la moneda P2P, pero es importante reconocer la diferencia: LR es comparable con un sitio web que nos permite descargar archivos, mientras que Bitcoin sería comparable con BitTorrent, un protocolo descentralizado[3].